Give your future cookouts a twist when you start making this Mexican-style street corn dip that is so good you'll want to dig in without chips! You'll love the authentic flavors of this classic Mexican dish. Get the full recipe below!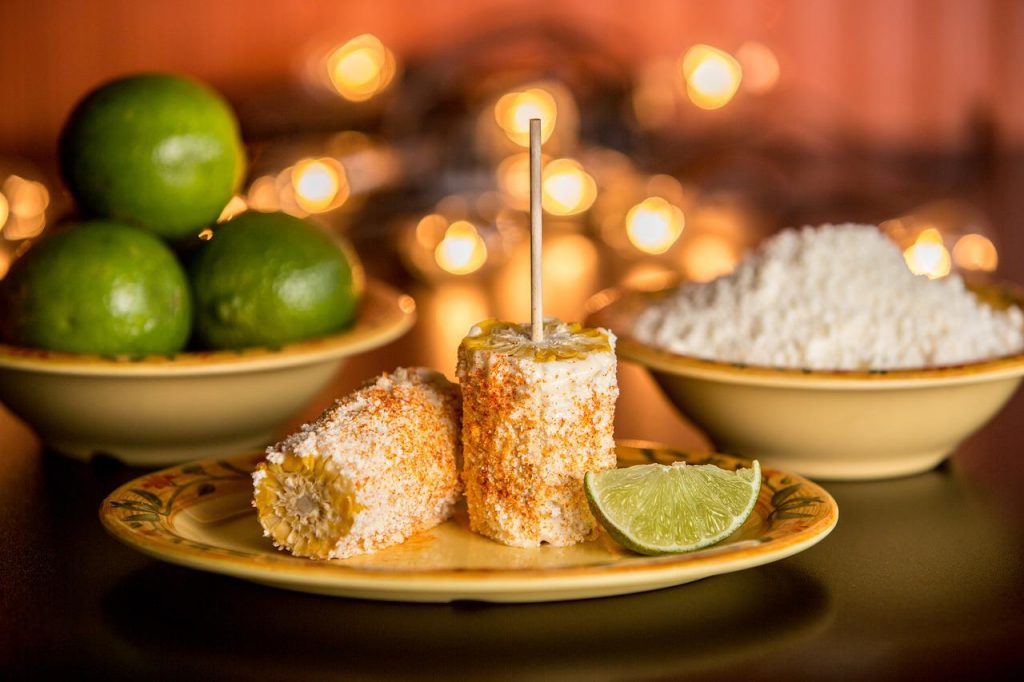 INGREDIENTS
4 ears corn, husk removed and cleaned
1 tbsp avocado oil
2 tbsp mayonnaise
2 cloves garlic, minced
1/2 tsp lime zest
2 tbsp lime juice
1 tsp kosher salt
1/2 tsp chili powder
1/8 tsp cayenne pepper
3 tbsp cotija cheese
2 tbsp cilantro, finely chopped
Tortilla Chips, for serving
INSTRUCTIONS
For the Corn:
Start your grill and while it is warming up to 400-450 F, shuck and clean the corn.
Cut four large strips of aluminum foil and brush the colors with oil.
Once your fire is hot, and the corn is prepped in the aluminum foil, brush oil over every ear.
To seal the foil around the corn, simply roll the corn in the foil and crimp the edges to ensure no moisture gets out.
Place evenly across the grill grate and cook for 4 minutes per side.
While the corn cooks, combine the mayo, garlic, lime zest, lime juice, kosher salt, pepper, chili powder, and cayenne in a large bowl. Stir to thoroughly mix.
When removing the packets from the grill, use a set of tongs to ensure you don't burn yourself. Then carefully remove the corn from the foil.
Once the ears are cool enough to handle, slice the kernels off the cob with a sharp knife.
Dump the cooked corn into the large bowl of sauce and toss to coat.
Sprinkle with cotija and cilantro, toss a second time, and serve warm with your favorite tortilla chips!
Whether you're making tacos or burgers at the campground this summer, this dip will be a crowd favorite! Contact us to find the ideal RV for your camping adventures!